AMLEGALS is an multi disciplinary specialised corporate law firm in India. Our strategic offices are located in Mumbai, Ahmedabad,Bengaluru & Kolkata in India. We have highly experienced team of advocates  to deploy the best legal strategy to match the client's need at any given point of time.
Founded
AMLEGALS was founded by Shri Anandaday Misshra,Advocate, way back in year 2005, as Mishra Associates .
It started the journey from Ahmedabad in the State of Gujarat, India. Gradually, it re-branded itself as AMLEGALS in 2012.It is working as a multi disciplinary

Specialised Law Firm

. At present, it operates with its own offices in

Mumbai, Ahmedabad & Kolkata

.
Our Law firm operate in 14 cities of India through our associats and affiliates.We also have close international associates in China, Singapore & UAE.
AMLEGALS is one of the prominent name amongst Law Firms in India.
Our Working & Focus
Our law firm has focus on the following :
i) pro active research based advisory,
ii) non-litigation &
iii) highly research based litigation .
We work with fresh mind and hence prefer not to sit after 7.30 p.m on any working day.
We deploy the best legal strategy so that ultimate aim is achieved.

We advise & practice in every law of India with specialisation.
Our Vision
Our Vision is to emerge as the most valuable service providing law firm.
We know this is a two way process and it starts with bringing value to our clients first.
Our Strategy
We deploy the blend of legal intelligence, research driven hours, strategies and intelligence to move in every legal issue so that the ultimate aim is achieved.
We strongly believe that quality, research, time, simplicity and ethical standards have no substitute when it comes to legal issues.
Our Team
We have specialised team for Arbitration-Domestic & International, Indirect Taxes/GST/VAT, Intellectual Property Rights (IPR),Insolvency & Bankruptcy Code(IBC), Corporate & Company Laws, M&A,Capital Markets, Contract Laws, Commercial Laws, Environmental ,Real Estate Laws, Sales Tax, Civil laws, etc.
Our Clientele
Our entire service is focussed on "Client satisfaction".We take pride to share that we have had successfully rendered services to our clients for long years. Hence,our firm enjoy the highest retention of clients for over a decade. This proves our client satisfaction .
Our client focussed policy is effected by "least turnover time" and "easy accessibility" and Quality coupled with best legal strategy. We only adopt proactive approach in all our advisory and litigation.
Our lawyers, advocates, attorneys & advisors work as a team with client to achieve the desired goal at any given point of time.
Our clients are prominent Corporates & MNCs including Fortune 500 companies, etc., from entire India.
Our Law firm in India serve clients from various regions i.e MENA, Middle East, Asia and Europe.
Our Credentials
"Notable Firm" by prestigious "Asia Law Profiles" for 2019
A member law firm in "Society of Independent Law Firms (SILF)".
"Exclusive Tax Law" Recommended Law Firm in India" by "Global Law Experts".
International Expert Advisory Award for being "Indirect Tax Firm "
"Top 10 GST Consultant Firm,2019" by Insight Success
Most Innovative Law Firm in India,2019 by AI
Legal Fees Survey,2019 of Indian Business Law Journal (IBLJ) includes AMLEGALS
In Media
We have been in media for various legal issues at various point of time.( In Media , please click)
We observe high standard of ethics and always look for long term relation with our clients.
We give quality time to deal with any matter so that we can do justice with our client.
We handle each and every matter with an aim of good result for our client
We are known as strategists in law as we deploy all and every innovative strategy in law .Our clients always appreciate and understand as to how we are different in handling any litigation matter .
Articles
2
Jun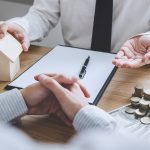 The National Credit Guarantee Trustee Company ("NCGTC") is a Company wholly owned by the Government and acts as a common trustee company for many credit guarantee funds. Intent of NCGTC To manage multiple guarantee schemes...
2
Jun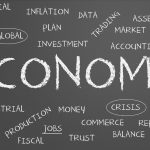 MSMEs ("Micro, Small and Medium Enterprises") have been working and generating a considerable percentage of employment for the India. They have come up with a healthy competitive market with young and innovative ideas of carrying...